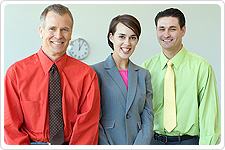 You want to know where your customers or visitors are coming from? Including the country, the state, the city?
And you even want to know the organization and the Internet Service Provider? We offer you an professional solution including all the data you can get out of IP addresses.
There is a lot of geographical and other information provided by the IP address of your visitor, customer or anyone once you have the IP. Whether you are a webmaster, a blogger, a marketer or a big company - this is the right place to take next step to the future.

Once you have our valuable IP location data your possibilities are unlimited.
What is Geomarketing?

Geo targeting in geomarketing and internet marketing is the method of determining the geolocation (the physical location) of a website visitor and delivering different content to that visitor based on his or her location, such as country, region/state, city, metro code/zip code, organization, Internet Protocol (IP) address, ISP or other criteria.